Monday, December 4


9:00 am

-

3:30 pm
Washington, District of Columbia 20045
Event Information
The Middle East Institute (MEI) and the Friedrich Ebert Foundation are pleased to host MEI's 8th Annual Conference on Turkey. At a time of critical internal developments and international tensions, this program of three panels on Turkey's domestic politics, economy, and foreign relations will feature Turkish, European, and U.S. office-holders, policymakers, and expert analysts from both sides of the Atlantic. Please continue to check this page for updates.
Agenda:
9:00-9:15AM  Welcome Remarks | Introduction of Conference Program
Michael Meier
Representative to the U.S. and Canada, Friedrich-Ebert-Stiftung (FES)
Gönül Tol
Director, Turkish Studies, The Middle East Institute (MEI)
9:15-10:45AM | Panel 1: Turkey's Domestic Politics
Aykan Erdemir
Senior fellow, Foundation for the Defense of Democracies
Ahmet Kuru
Professor of political science, San Diego State University
Giran Ozcan
Washington representative, People's Democratic Party
Lisel Hintz (moderator)
Assistant professor of international relations, Johns Hopkins SAIS
11:00AM-12:30PM | Panel 2: Turkey's Economy
Arne Lietz
Member of the European Parliament
Sebnem Kalemli-Ozcan
Neil Moskowitz Professor of Economics, University of Maryland
Omer Taspinar
Professor, National Defense University
1:30-2:00PM | Keynote Remarks & AUdience Q&A
The Honorable Michelle Müntefering
Member of the German Bundestag Foreign Affairs Committee
2:00-3:30PM | Panel 3: Turkey's Foreign Policy
Güneş Murat Tezcür
Jalal Talabani Chair of Kurdish Political Studies, University of Central Florida
Kati Piri
Member of the European Parliament
Ozturk Yilmaz
Member of Parliament, Republican People's Party, Republic of Turkey
Amberin Zaman (moderator)
Columnist, Al-Monitor
3:30PM | Adjournment
Speaker Biographies: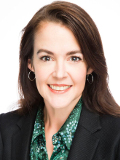 Lisel Hintz
Assistant Professor of International Relations, Johns Hopkins School of Advanced International Studies
Lisel Hintz is an assistant professor of international relations in the European and Eurasian studies program at Johns Hopkins University's School of Advanced International Studies. She received her Ph.D. in political science from George Washington University. Bridging the subfields of international relations and comparative politics with a regional focus on Turkey, her research investigates how contestation over various forms of identity (e.g. ethnic, religious, gender, regional) spills over from domestic politics to shape, and be shaped by, foreign policy. Hintz's work is published in the European Journal of International Relations, International Journal of Turkish Studies, Project on Middle East Political Science Series, and Turkish Policy Quarterly. Hintz has also contributed to Foreign Policy, The Washington Post, The Boston Globe, and BBC World Service.
Ahmet T. Kuru
Professor of political science, San Diego State University
Ahmet T. Kuru received his PhD from the University of Washington and was a postdoc fellow at Columbia University. He is currently Professor of Political Science at San Diego State University. Kuru is the author of award-winning Secularism and State Policies toward Religion: The United States, France, and Turkey (Cambridge U Press, 2009), and the co-editor (with Alfred Stepan) of Democracy, Islam, and Secularism in Turkey (Columbia U Press, 2012). His new book, Islam, Authoritarianism, and Underdevelopment: A Global and Historical Comparison, will be published by Cambridge U Press.
Arne Lietz
Member of the European Parliament
Arne Lietz is a Member of the Foreign Affairs and Development Committees, and a Substitute in the Security and Defense Committee and the Committee of Inquiry into Money Laundering, Tax Avoidance and Tax Evasion. He is also a Member of the European Parliament's delegations for relations with Israel and the Korean Peninsula. Born in 1976, Mr Lietz studied history, politics, and educational science at the HumboldtUniversität in Berlin and University of Cape Town in South Africa. After finishing his studies, he worked for the educational organisation Facing History and Ourselves in the USA, Germany, and England (2004-2006), and for the Federal Center for Education in Germany. His political career started when he became a parliamentary assistant to SPD member of the German Bundestag, Engelbert Wistuba, in 2007. Before becoming a Member of the European Parliament in 2014, Mr Lietz was a personal assistant for the Mayor of Lutherstadt Wittenberg, Eckhard Naumann (2010-2014).
Kati Piri
Member of the European Parliament
Kati Piri is a Member of the European Parliament (MEP) representing the Dutch Labour Party. She is a member of the Foreign Affairs, Human Rights, and Justice & Home Affairs committees. Piri is the EP rapporteur on Turkey, drafting the annual report on Turkey's EU accession process. Politico ranked her as the 11th most influential MEP in 2017.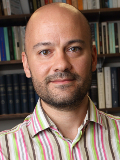 Güneş Murat Tezcür
Jalal Talabani Chair of Kurdish Political Studies, University of Central Florida
Güneş Murat Tezcür is the Jalal Talabani Chair of Kurdish Political Studies and Associate Professor at the University of Central Florida. He also directs the Kurdish Political Studies Program, the only academic unit dedicated to the study of Kurdish issues in the U.S. He is a social scientist studying political violence and identity, and democratic struggles in the broader Middle East and beyond. His work has appeared in many journals such as American Political Science Review, Comparative Politics, Journal of Peace Research, Law and Society Review and Political Research Quarterly. He is also the author of Muslim Reformers in Iran and Turkey. Two of his current research projects examine the motives of ordinary men and women joining armed groups, focusing on the Kurdish insurgency, and the dynamics of mass violence, focusing on the attacks against the Yazidis. Güneş earned his Ph.D. at the University of Michigan.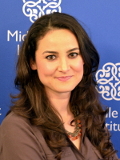 Gönül Tol
Director, Turkish Studies, MEI
Gönül Tol is the founding director of The Middle East Institute's Center for Turkish Studies. She is also an adjunct professor at George Washington University's Institute for Middle East Studies. After three years of field research in Germany and the Netherlands, she wrote her dissertation on the radicalization of the Turkish Islamist movement Milli Gorus in Western Europe. She was also an adjunct professor at the College of International Security Affairs at the National Defense University. She has taught courses on Islamist movements in Western Europe, Turkey, world politics, and the Middle East. She has written extensively on Turkey-U.S. relations, Turkish domestic politics, and foreign policy and the Kurdish issue. She is a frequent media commentator.