Support The Middle East Institute
Thu, Dec 22nd 2011, 3:01PM
Promoting Respect through Understanding
When you support the Middle East Institute, you not only receive a subscription to The Middle East Journal, but also help inform the discussion on issues of critical importance to the U.S. concerning its relations with the countries of the Middle East. At the same time, you help promote an understanding among Americans of the region's history, politics, economics, cultures, and ethnic and religious diversity. Your contribution will go toward lectures and conferences, cultural events, scholarly research and a highly competitive internship program.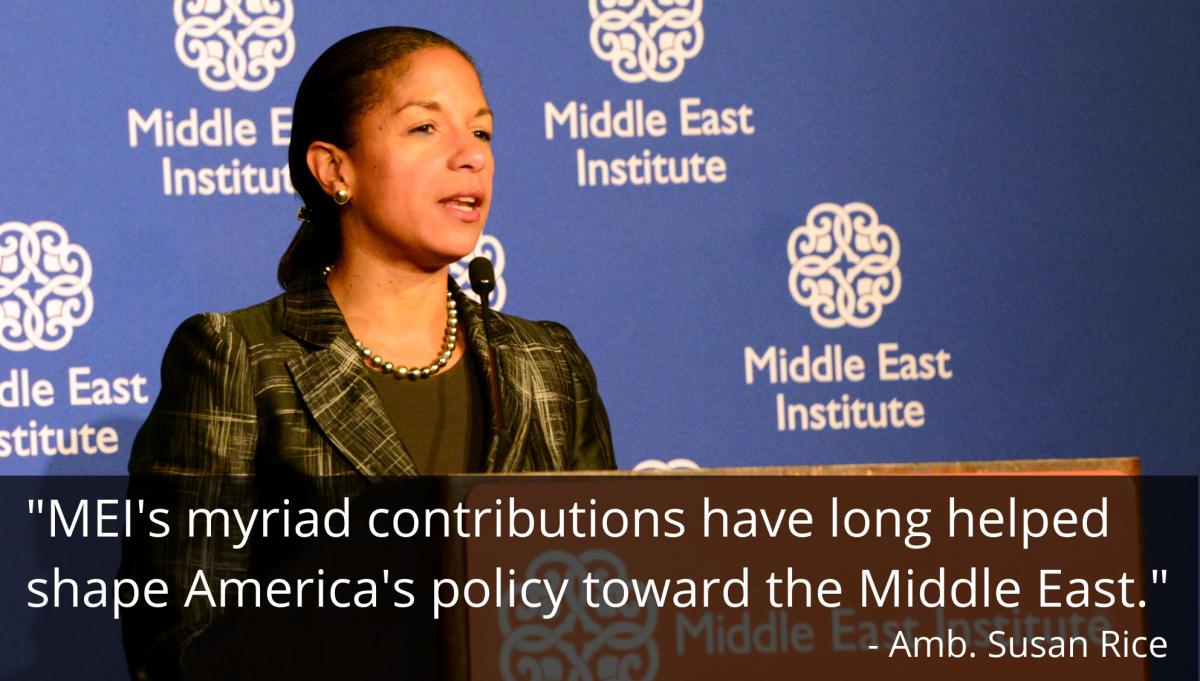 Become a Member
MEI offers a range of membership levels with special benefits, including some available to all members.
Exclusive Events
Members receive exclusive invitations to arts and culture events, including musical performances and art showcases by some of the region's renowned artists.
Middle East Journal
Members receive a subscription to The Middle East Journal, the oldest peer-reviewed publication of its kind.
Vision for the Future
The Middle East Institute is celebrating its 70th anniversary throughout 2016.  We are now undergoing an extraordinary period of growth, and our impact has never been higher. Our "Vision for the Future" campaign is officially underway with the goal of increasing our programs, expanding our campus, and creating a one-of-a-kind gallery of Arab art dedicated to showcasing the cultural life of the region.  Watch here and learn more about how you can become a part of MEI's future.
To join our "Vision for the Future" Campaign, please contact Hayley Smart at hsmart@mei.edu .